Aretz | Arvani Vanilla Armagnac
$68.00
Arvani Vanilla Armagnac Liqueur
If you liked Navan you will love Arvani as a Navan liqueur substitute. Artez is a small Armagnac producer who owns 12 hectares (30 acres) located in the Western part of the Bas Armagnac, also known as the First Cru. The specialty of Artez is to produce mostly single varietals of Armagnacs, the best hand-crafted absinthe and pastis available and some wonderful flavoured brandies like Arvani and Eau de Vie de Poire
Arvani is a
 naturally delicious liqueur is made by macerating 100% Madagascar Vanilla beans in barrels of young Bas-Armagnac for several months. After a touch of sugar is added, this tasty blend is allowed to rest before it is carefully filtered and bottled at 40% ABV.
Tasting Notes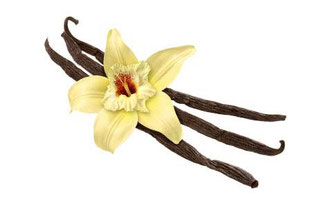 If you like real vanilla taste, this is where you'll find it. Bartenders finally have a pure vanilla spirit for creating tasty vanilla cocktails. It can also be served straight up, chilled or on the rocks.
Reviews
4 stars / Highly Recommended! "Mahogany color; very good clarity. Smells very nicely of Madagascar vanilla bean, honeysuckle, and brown sugar in the first sniffs… Entry is dense, intensely vanilla bean-like and yet there is clear evidence of the spirit base; midpalate is rich, but not unctuous, beany without being metallic, and balanced. Aftertaste is long, bitter-sweet, and honeyed. "  – Paul Pacult, Spirit Journal, 2017

Artez Distillery
Artez Distillery is a small Armagnac producer who owns 12 hectares (30 acres) located in the Western part of the Bas Armagnac, also known as the First Cru. Even though the eaux de vie have been produced at this distillery for many decades. The uniqueness of Artez is to produce mostly single varietals of Armagnacs, a very rare specialty which requires special skills from the distiller and blender. Vineyard location: a high, sun-bathed hill on the Western part of the Bas Armagnac. Soil: iron-rich sands (sables fauves), which produce eaux de vie that are generally supple in their youth and show a great finesse. Vines: the vines are about 40 years old and the vineyard is planted with Baco, Ugni Blanc and Folle Blanche vines. Production: about 40,000 bottles per year Artez products are all natural with no sugar or caramel added.